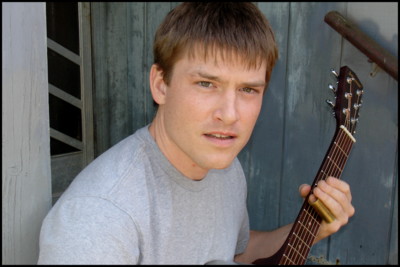 Music Education


To inquire by e-mail about music lessons with Michael Tobias, please select a link for:

Guitar Lessons Bass Lessons Harmonica Lessons Ukulele Lessons
Michael Tobias offers private music lessons in Acoustic, Electric, and Slide Guitar; Bass; Harmonica; and Ukulele. Tobias teaches at ZuhG Life Music Store in downtown Sacramento, the Strum Shop in Roseville & Watermelon Music in Davis. His current students live in Sacramento, Davis, Roseville, Woodland, Dixon, Elk Grove, Granite Bay, and other surrounding areas.

"Become a musician here! Michael has worked with me on Tenor and Baritone Ukulele, Guitar, Piano and even the Banjo. He coaches my singing too. I've taken music lessons from many instructors and never been here before. I will even pick up a guitar at someone's house and play it these days. With his unique and empowering style, Michael doesn't teach you how to play an instrument; Michael teaches you how to become a musician!" ~ Marsh W.


"Michael is a great musician and music teacher. My son and I began with ukulele and then guitar lessons. We have enjoyed and learned a great deal over the last year. I would highly recommend Michael for anyone looking to learn to play or become a better player." ~ Jerry W


"Michael is a knowledgeable, extremely helpful, enthusiastic teacher that seriously helped me improve on the guitar over the past year. He is really passionate about his work which makes me want to become a better player as well. I highly recommend!!" ~ Debra D.


"I've been working with Michael for 2 years and it has been a blast! Michael is a patient teacher who works with you on an individual basis and keeps you moving to be the best player you want to be. He's very knowledgeable and experienced in many styles and is fluent in music theory and many techniques. He is very flexible and enables you to be free to experiment and write your own songs. I enjoy the open tunings he has shown me and we've been able to do a lot of Hawaiian Slack key, blues, folk, rock, metal and a couple of waltzes here and there just to keep it interesting. I highly recommend Michael!" ~ Steve D.
Give the Gift of Music Lessons!
Does your son or daughter have an interest in music & an untapped talent? Has your friend or significant other always dreamed about playing but never really followed through? You can help. Give the gift of music lessons!

Gift Certificates are available for weekly Guitar, Bass, Harmonica & Ukulele lessons.

CONTACT Michael Tobias for details.


Michael Tobias is originally from Georgia, where the region's native sound of wailing blues guitar called Tobias to pick up his first "six-string axe" and play.
In his formative years, Tobias was classically trained as a guitarist. He studied the great Spanish & European composers such as Francisco Tarrega, Fernando Sor and Johann Sebastian Bach. Through playing classical music, Tobias learned the nuances of finger-style guitar and gained a high level of technical proficiency with the instrument.
Later, at the University of Georgia in Athens, Tobias broadened his study of music and explored the great American Jazz composers such as Miles Davis, Duke Ellington, Thelonius Monk, John Coltrane, Charlie Parker & Bill Evans.
Michael Tobias has over 20 years experience as a musician. He has taught students from age 6 to 60+ with beginning to advanced skill levels and a wide variety of musical tastes. Musical styles taught include: Jazz, Blues, Rock, Metal, Hip-Hop, Funk, Folk, County, Americana, Hawaiian, Pop, Classical and World music.
In addition to teaching, he also performs regionally with his group:
Michael Tobias & the Acidic Swamp Band
The above photo sequence shows Michael Tobias teaching and recording music with 4th graders at Hualalai Academy, a private independent day school. At Hualalai Academy, Tobias taught guitar and ukulele to 4th and 5th graders, middle school, & high school. His classes covered music theory, note reading, classical & modern guitar techniques, music appreciation, song writing, composition, and sound recording.

Teaching Philosophy
When Michael Tobias was in the 6th grade, one of his favorite T-shirts bore the bold slogan "Learn to play the guitar in 15 minutes!" This white T - Shirt was illustrated with a-black ink drawing of an individual playing the acoustic guitar whose face was whitened out. Underneath the non-descript guitarist was a caption proclaiming "This Could Be You!"

Upon seeing this T-shirt, Tobias's classmates would often challenge him: "You can't learn the guitar in 15 minutes!"
"Yes you can," replied Tobias, an aspiring guitarist.
"No you can't," came the predictable rebuttal.
"YES YOU CAN!"...

Although the author of Tobias's T-shirt intended it to be a parody of marketing schemes that appeal to people's desire for instant gratification, Michael Tobias understood that the message on the T-shirt was actually true. He had begun playing the guitar very recently and was discovering Music Making to be a simple and basic process, not at all a complex one.
For more than 20 years, Michael Tobias has been building upon his early observation that playing music, if approached properly, is a fundamental ability, common to all of us. Over time, Tobias has developed teaching methods that facilitate the ease of learning and encourage the mastery of a student's instrument. Mastery begins in the mind and we are only limited by what we cannot imagine possible.
Regardless of an individual's age or experience level, Tobias firmly believes that the ability to play and learn music is accessible to us all.
Michael Tobias's teaching philosophy is simple:
Learn Music by Playing Music!

Tobias teaches music directly from the song books that students choose. Music theory is studied and learned by playing the student's favorite songs. Rhythm, time signature, syncopation, groove, melody, scales, modes, harmony, chords, composition, technique, note reading, and improvisation will be studied only as it applies directly to the song that the student has brought forward to learn.
Tobias enjoys showing his students how their favorite music styles fit into a broader spectrum of music. Students who are learning Jimi Hendrix, Metallica or Green Day will discover how modern Rock music connects with the Blues. Jazz students will hear how the sophisticated harmonies in early Jazz music was popularized by artist such as Stevie Wonder.
Students will be guided in the development of their creativity. During lessons, Tobias will play accompaniment and coach students as they improvise over chord changes. Tobias teaches younger students how to honor and follow their creative spark. He also helps adult students to reclaim their creativity and discover new possibilities from familiar song forms. Students learn how to speak the language of music with feeling, depth & emotion.
Learn Music by Playing Music! Although there are no short cuts, this philosophy offers a direct pathway to ever higher plateaus of musical ability. If one truly believes, beyond the shadow a doubt, then you can learn to play the guitar, bass, harmonica, ukulele, accordion, saxophone, turn-table, drums, spoons, or whatever instrument you desire in 15 minutes!